Klaipeda Business Park Sports season 2013
2013.05.08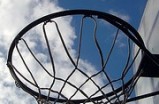 We'd like to invite all Klaipeda Business Park tenants and our partners to use Sports facilities in Klaipėda business park. Further you can find the details for booking football pitches and basketball/tennis court.
Basketball/tennis court opens

May 8, 2013

Football pitch (for training, at KVP 1) opens

May 8, 2013 

 

Football pitch (main, at KVP 2) opens

June 3, 2013

.
 Please book your time for basketball/tennis court or football pitch in advance by phone +370 618 87270 (Rolandas Jonuša) or by e-mail rolandas@bntp.lt All the tenants of Klaipeda Business Park and the sponsors of the last year KVP Charity Cup may use basketball/tennis court and football pitch for free.
Sports competitions 
June 28th, 2013 – KVP Basketball Tournament 2013

August 31st, 2013 – KVP Football Charity Cup 2013.
We appreciate your suggestions about facilities, competitions and/or recommendations for charities to support this year by telephone 846 300164 or by email info@bntp.lt
Have a nice spring and a good sports season!